Robert Kyr (b. 1952) is a composer, writer, and filmmaker, who has composed twelve symphonies, three chamber symphonies, three violin concerti, a piano concerto, chamber music, and more than 100 works for vocal ensembles of all types, including oratorios, passions, and cantatas. In 2016, his music was recognized by the American Academy of Arts and Letters with an award for distinguished artistic achievement. The award citation stated, "Robert Kyr's powerful vision of fostering peace through music shines brightly and steadily in all his work, from the passionate and often ecstatic polyphonic motets of his Songs of the Soul, to the triumphant close of his trilogy of violin concertos, On the Nature of Peace. Kyr's music is intensely concerned with the human condition and the soul in its search for beauty and transcendence." His Songs of the Soul was premiered and recorded on Harmonia Mundi by Conspirare (Craig Hella Johnson, director), and hailed as "a powerful new achievement in American music that vividly traces a journey from despair to transcendence" (Wall Street Journal) and named a "Best of 2014" by NPR. Kyr is Philip H. Knight Professor of Music at the University of Oregon, where he chairs the composition department, and directs the Oregon Composers Forum, the Music Today Festival, and the Oregon Bach Festival Composers Symposium.
1. Initially, what drew you to music and how did you get started as a composer?
From the beginning, I was strongly drawn to Western classical music from the Baroque, Classical, and Romantic periods, especially chamber music and orchestral music. Then, in my early teens, I became attracted to 20th-century music, including the works of composers such as Stravinsky, Bartok, Debussy, Ravel, Schoenberg, Berg, and Webern. However, my deepest connection to music has always been through Bach, who, to this day, never fails to inspire and amaze me—his keyboard music, cantatas, and passions, as well as the Mass in B Minor.
When I was ten years old, I began studying piano and cello at the same time, and in the week following my first classes, I started composing. At first, I created piano miniatures, and then, about a year later, I began composing chamber music. I played cello in orchestra throughout my junior and senior years of high school, and at the request of my high school conductor, I composed a piano concerto, for which I played the solo part. Eventually, we recorded it on vinyl, back in that other century before digital technology existed. The entire experience was extremely energizing and encouraged me to pursue music as the focus of my life.
From the beginning, I was drawn to music by the sheer joy of creating it as both a composer and performer, especially as an improviser. I fell in love with music at an early age and realized that it allows me to explore a vast range of themes and topics that are the truest and most direct expression of my inner world. For me, music is a way of life and it is a totally immersive experience, in which listening and performing are inextricably bound with the creative impulse to compose.
2. What genres of music do you enjoy composing the most and what is the scope of your output?
I enjoy composing both instrumental and vocal music equally, which is reflected by my output, which is more or less equally divided between the two. In regard to the latter, I have composed 12 symphonies, three chamber symphonies, a violin concerto trilogy (On the Nature of Love, On the Nature of Harmony, and On the Nature of Peace), a piano concerto (Dawning of the World), a double concerto featuring flute and clarinet soloists (Winds of Change), nine more orchestral works, and a wide range of solo and chamber music. The Violin Concerto Trilogy was recorded on New Albion by the Third Angle New Music Ensemble and the Pacific Rim Gamelan, featuring soloists Ron Blessinger and Denise Huizenga.
My first vocal pieces were song cycles for voice and piano, and works for voice and chamber ensemble that I composed in the '70s and '80s. However, most of my vocal music has been written since the late 1980s, when I turned my attention to creating a wide range of choral music for diverse ensembles, including men's chorus, women's chorus, mixed chorus (of all sizes from chamber through large symphonic chorus), youth chorus (children's, middle school, and high school choruses), inter-generational chorus, and multiple choruses (double, triple, and quadruple chorus).
My first studies in vocal music were focused in the areas of Medieval, Renaissance, and Baroque music with two distinguished musicologists, Kerala Snyder and Alejandro Planchart. They inspired me to explore the full range of polyphonic vocal music in these periods, which encouraged me to eventually compose motets, cantatas, passions, and oratorios. My output of vocal-instrumental music also includes three choral symphonies (No. 8, From Out of Creation; No. 9, The Spirit of Time; and No. 10, Ah Nagasaki: Ashes into Light), an environmental oratorio (A Time for Life), and several oratorios on the themes of love, compassion, and forgiveness—Songs of the Soul, The Cloud of Unknowing, and Song of the Beloved. Moreover, the creation of this repertoire has prepared me to create my largest work: Life unto Life, a seven-part cycle tracing the journey of the life of Christ from Annunciation through Ascension, which features nine cantatas, six oratorios, an Easter Vigil, an All-Night Vigil, a set of Tenebrae responsories, and two passions.
3. Describe your compositional style. Where do you look to find inspiration for new works?
My compositional style has emerged and developed from my focus on exploring three themes that continue to deeply inspire me: peace-making (conflict and reconciliation); living in harmony with nature (environmental preservation); and spiritual themes centered around love, compassion, and forgiveness. From my perspective, style does not generate thematic substance, but rather, my inner life gives rise to an evolving compositional style. Thus, my compositional style is continually unfolding from an ongoing exploration of social, cultural, and spiritual themes that most deeply concern me.
In regard to technique, craft, and inspiration, my compositional style reflects a wide range of my interests and approaches to creating music:
the exploration of three primary themes that recur throughout my music of the past three decades—conflict and reconciliation (peace-making), stewardship of the environment (living in harmony with nature), and spiritual themes and topics related to love, compassion, and forgiveness;
the creation of both text and music for vocal genres (as both a writer and composer);
the composition of both vocal and instrumental music in roughly equal amounts;
the art of collaboration, which I call "co-creation" in regard to the birth of a new work;
the creation of polyphonic music that emerges from my exploration of medieval, Renaissance, and Baroque music (J. S. Bach and Josquin, in particular);
the exploration of a wide continuum and spectrum of harmony (modality, tonality, extended tonality, and free atonal);
21st century fusion music that synthesizes diverse stylistic elements into a cohesive and unified musical expression;
the creation of multimedia works for which I am the composer, writer, filmmaker (director, co-editor, and author), and staging director (including choreography);
intercultural music that explores new modes of harmony, which emerge from musical traditions and practices of East and West.
For me, each new composition presents a multitude of unexpected opportunities for exploration and discovery, and I especially enjoy being "face to face with the unknown" in the adventure of creating a new musical sound world.
4. How is your music connected to the theme of conflict and reconciliation, and peace-making?
I strongly believe that music has a central role to play in the healing of the severe conflicts that are challenging us today at the personal and community levels, as well as at the national and international levels. Music has the unique ability to reach human beings beyond the level of words and deductive reasoning; it stimulates our intuition and imagination, enabling us to find new ways of thinking and being. And ultimately, it inspires us to develop new aspects of awareness and consciousness that promote societal healing and reconciliation.
In my own music, I strive to explore the theme of conflict and reconciliation in a positive, forward-looking way. In particular, I have addressed themes that I consider to be the most urgent. These include: human rights and racism through a work titled A Signal in the Land, a collaboration with the poet Nikki Giovanni; disarmament and weapons of mass destruction through a choral-symphonic work, Ah Nagasaki: Ashes into Light (my tenth symphony), a co-creation with the writer Kazuaki Tanahashi commissioned by the Nagasaki Peace Museum; genocide and the Holocaust through a multimedia vocal-instrumental work, The Unutterable, commissioned by Chorus Austin under the direction of Ryan Heller; and the effect of violence on our lives through Waging Peace, a vocal-instrumental work co-created from 400 pages of first-person witness testimony that was written by citizens of Baton Rouge, Louisiana, a city that has suffered some of the worst violence in the country.
5. One of your major interests is the preservation of the environment and living in harmony with nature. How does your music relate to these concerns?
Although there are some who would deny it, the vast majority of people around the world have a clear sense that we are experiencing climate change and increasing environmental deterioration, some of it due to natural cycles and much of it resulting from human overpopulation, pollution, and outright destruction of the ecosystem. For me, one of the most important challenges that human beings face today is learning how to best live in harmony with nature, and how to be effective and dedicated stewards of the environment.
Environmental awareness must come first, quickly followed by a deeper understanding of what we are facing and a commitment to meaningful action. Both individually and collectively, it is essential that we develop an attitude and course of action directed toward improving the condition of the environment so that the planet remains healthy and capable of sustaining all forms of life, including human beings. I believe that music has a crucial role to play in helping to raise environmental awareness through works that connect us to these ecological themes, thus inspiring us to further our understanding and to take meaningful action.
In my environmental oratorio, A Time for Life, I have addressed all of these concerns through a three-part musical journey that is a setting of texts from a wide variety of sources, including prayers and invocations of indigenous peoples. The first part of the work is an affirmation of the glory of creation, and the second part explores the ways in which we have fallen away from our crucial role as stewards of nature and the environment. The final part suggests how we can remember who we truly are, in order to honor our most essential responsibilities towards each other and the natural world that sustains us. The oratorio was recorded as a compact disc by Cappella Romana under the direction of Alexander Lingas.
Another work that I have composed on these themes is Yosemite: Journey of Light (my tenth symphony), which is both a concert work and a multimedia symphony; it celebrates the captivating beauty of the iconic vistas of Yosemite through both video and still photography by Lawrence Janss, a distinguished photographer who was a student of Ansel Adams.
6. Many of your works have focused on spiritual themes, such as love, compassion, and forgiveness. Which of your recent works have focused on these topics?
Over the past few years, I have created three large-scale works that have focused on the themes of love, compassion, and forgiveness: the oratorio, Song of the Beloved (2015), and Songs of the Soul (2011) and its companion work, The Cloud of Unknowing (2013), which are recorded on Harmonia Mundi by Conspirare under the direction of Craig Hella Johnson, with soprano Estelí Gomez and baritone David Farwig.
 The Cloud of Unknowing and Songs of the Soul explore the relationship between human and divine love. These two cantatas are scored for the same musical forces—soprano and baritone soloists, chorus and strings. The Cloud of Unknowing is a setting of texts by Saint Teresa of Ávila (in 16th century Castellano/Castilian Spanish), Psalms 42 and 136 (in Latin), and excerpts from an anonymous 14th century guide to contemplation (in English), which provides the title for the work. St. Teresa of Ávila (1515-1582), whose poetry is featured in The Cloud of Unknowing, inspired Saint John of the Cross (1542-1591) to write Noche oscura (Dark Night), the primary narrative text of Songs of the Soul. St. Teresa, a Carmelite nun, convinced him to found the Discalced ("barefoot") Carmelites with her, in order to reform the order. The relationship of their perspectives on human and divine love is expressed through the musical unfolding of the first into the second cantata.
Songs of the Soul, the companion work for The Cloud of Unknowing, traces the journey of the soul from its most despairing and earthbound condition to its most joyful and transcendent state of being. The text of the work progresses through seven stages of development in the life of the soul, as reflected by the first word of each movement title: Descending; Venturing; Hoping; Transforming; Arising; Uniting; and Transcending. The odd-numbered movements (1, 3, 5, 7) are for chorus and strings, and the even-numbered ones (2, 4, 6) are for soprano, baritone and strings. The solo/duo movements constitute a setting of Noche oscura (Dark Night), a deeply mystical eight-verse poem by St. John of the Cross, who also wrote a commentary on it. The choral texts were selected from scriptural passages that the author cites in his discourse. Thus, all of the movements originate from a single source that unifies the work, both textually and spiritually.
     Song of the Beloved is an oratorio for soprano and tenor soloists, chorus, and a string orchestra of violins, viola, and cellos (or alternately, string trio). The work is a three-part journey that explores the themes of love and compassion, proceeding from romantic love (Part I: From Darkness) through the love of soul to soul (Part II: Toward Light) to human and divine love (Part III: Beyond Darkness and Light). The texts are drawn from three thousand years of literature from around the world, including poetry by Makeda, Queen of Sheba (c. 1000 BC), Sappho (612/630-570 BC), John (from the Gospel of John, c. 90 AD), Hadewijch of Antwerp (13th century), Kabir (1440-1581), St. John of the Cross (1542-1593), Sir Philip Sidney (1554-1586), Walt Whitman (1819-1892), Emily Dickinson (1830-1886), Rabindranath Tagore (1860-1941), Jacques Prévert (1900-1977), and Thich Nhat Hanh (b. 1926), as well as Native American songs including a Medicine Man's Song and a Piman Flute Song. The oratorio was commissioned by the Fetzer Institute for the Washington (D.C.) Master Chorale under the direction of Thomas Colohan.
I composed Song of the Beloved as a response to the violence (psychological as well as physical) that continues to plague our nation and the world in the new millennium. Certainly, all of us hoped that turning the page on the 21st century might help us to treat each other with greater respect and love. However, an obstinate darkness has remained—manifested through perpetual violence and unresolved hatreds—which can only be addressed through love, compassion, and forgiveness, as challenging as this might seem. I created this oratorio in the spirit of hope, as we continue to work together toward a future in which love for one another is practiced as the fundamental reality of our daily lives.
7. Your work, Tenebrae: Journey Through Shadows, which is from Part IV of your cycle, Life unto Life, is about to be published by E. C. Schirmer. Tell us about this work as well as the cycle from which it is taken.
I composed the first version of the nine Tenebrae in 1986 (Tenebrae: Journey Through Shadows), and shortly thereafter, I realized that it was the beginning—the seed—for a much larger cycle that encompassed the entire life of Christ. The seven-part cycle, titled Life unto Life, traces the journey of Christ's life from Nativity through Ascension, as follows:
a Christmas Oratorio (Part I, three cantatas);
a cantata about the youth of Christ, and an oratorio about his baptism and the temptation in the desert (Part II);
five cantatas that tell the stories of miracles that Christ performed and a Transfiguration Oratorio (Part III);
a set of nine Tenebrae responsories (Journey Through Shadows) and a Tenebrae Oratorio about the Last Supper, the arrest and trial of Jesus, and the denial of Peter (Part IV);
two passions (Part V, The Passion according to Four Evangelists and The Passion according to an Unknown Witness);
an Easter Vigil (On the Third Day) and an All-Night Vigil (Part VI);
and a Resurrection Oratorio and an Ascension Oratorio (Part VII).
I have intentionally created the text and music of the entire cycle so that the work, or any part of it, may be performed in both secular (concert) and sacred (liturgical) contexts. When The Passion according to Four Evangelists was published and recorded in the nineties, I was glad that there were performances of different versions of the work in many contexts, both secular and sacred. For example, the setting of Psalm 130 (Out of the Depths; De Profundis) from the end of the work has been performed in both Jewish and Christian contexts, as well as in concerts where the audience could best be described as truly diverse and "interfaith." I have striven to create a cycle of works that tells the life story of Christ in a way that has meaning and spiritual value for people of all backgrounds.
In regard to Tenebrae: Journey Through Shadows, it is a set of nine Tenebrae responsories, which may be presented as a concert piece consisting of all the responsories, or as a liturgical work that alternates nine Lessons (readings) with the nine responsories. Moreover, a third version of the work, titled Tenebrae Oratorio, alternates the nine responsories of Tenebrae: Journey Through Shadows with musical settings of nine texts that I adapted from the Lessons as a musical play about the Last Supper, the agony in the garden, the arrest and trial of Jesus, and the denial of Peter. As is the case for all my cantatas and oratorios, my set of Tenebrae may be performed in both secular and sacred contexts.
E. C. Schirmer is about to publish Tenebrae: Journey Through Shadows in its two versions as a concert piece and a liturgical work, which is scored for tenor solo, mixed chorus, and an instrumental accompaniment of either flute, viola, and cello, or piano. In addition, E. C. Schirmer is releasing three psalms from the work as individual pieces that may be performed on their own, again with the aforementioned instrumental accompaniments: Psalm 23 (My Shepherd Is the Living Lord, from Tenebrae [I-II]); Psalm 121 (I to the Hills Will Lift Mine Eyes, from Tenebrae [III]); and Psalm 88 (O God of My Salvation, Hear, from Tenebrae [IV-V]). In regard to the entire cycle of Life unto Life, the publication of each part will be announced on the ECS Publishing Group website as soon as it becomes available.
8. You are the Chair of the Composition Department at the University of Oregon. How do you balance life as a composer with your teaching?
By nature, I am a composer/performer who loves to teach, and I am very fortunate to have an academic position that has encouraged me to create a comprehensive curriculum for the training of emerging composers. I teach at both the undergraduate and graduate levels (master's and doctoral degrees). The foundation of our program is a rigorous curriculum in composition, theory, musicology, ethnomusicology, intermedia technology, and performance. Virtually every composer in our program is also an instrumentalist, singer, and/or conductor so that everyone is fully engaged in composing and performing their own music as well as works of their colleagues.
This interconnectivity between composition, scholarship, and performance is the basis for a healthy, dynamic artistic community, in which the creativity of each individual is fully supported and nurtured. With this level of creative engagement, there is no lack of opportunities for the composition and performance of everyone's new music: we have seven, student-run, new music groups, including two vocal ensembles; the Oregon Composers Forum Concert Series; the Music Today Festival; the Oregon Bach Festival Composers Symposium, and the Pacific Rim Gamelan (performance and composition for Balinese Gamelan), as well as the requirement of a degree recital. In addition, students have the opportunity to create new works for professional musicians who are featured on our Vanguard Concert and Workshop Series, through which the new works are read in workshop sessions and/or performed in concert by renowned guest artists on the series.
I serve as the director or faculty mentor for all of these performing opportunities, which is a major part of my life as a creative artist and teacher. I am a composer who loves to teach, and for me, my teaching emerges directly from the creative activity of composing. My way of achieving a balance between these areas is to fully and wholeheartedly engage in all of them, since ultimately, I find that they feed and sustain one other.
9. You are also a writer. How does your work as a writer relate to your musical output, and to your life as a composition teacher?
Over the past three decades, I've developed ways of writing what I call "text for music," as distinguished from the writing of musical lyrics or libretti. In writing text for music, I co-create the text and the music together so that they are never separate and the resulting creation is completely organic and unified. As for all of my music, I completely envision and hear a work inwardly before I bring it into manifestation through notation on the page. The text arises from a musical impulse and is completely integrated with the musical structure at the deepest level, both in terms of sonic architecture, and the emotional and psychological life of the work. An example of works for which I wrote original "texts for music" is my motet cycle entitled Music as a Way of Life, which includes The Singer's Ode, In Praise of Music, Ode to Music, and In the Name of Music.
In addition, I've developed a form of "text for music" that I call "composite text," which is written from a broad range of sources that often originate from diverse cultures and historical periods. In this sense, most of my composite texts are trans-cultural and trans-temporal, such that a new "text for music" is created that extends beyond the boundaries and/or identities of the original sources, which are transformed through their new and often unexpected interrelationship. Some examples of my "composite texts for music" include: A Time for Life (environmental oratorio); Songs of the Soul; The Cloud of Unknowing; Song of the Beloved; and the entire Life unto Life cycle.
In my teaching at the University of Oregon, I offer students the opportunity to study the writing of "text for music" and "composite text" under my mentorship and guidance. For those doing smaller projects, I teach this kind of writing within the context of composition lessons. For those who are engaged in large-scale projects, such as the writing of chamber and/or full length operas, I also teach these skills but at a higher and more comprehensive level, since the aspect of musical story-telling is also involved, which presents its own challenges for a librettist/composer. A relatively large number of our graduate students have selected chamber operas as their thesis or dissertation topics, so I am continually engaged in teaching the writing of "text for music" as part of our program, which I very much enjoy.
10. In addition to your work as a composer, you are also widely known for your role as the Director of the Oregon Bach Festival Composers Symposium. Tell us about the history of your involvement with this organization. What do you find most gratifying about working with young composers.
I founded the Oregon Bach Festival Composers Symposium in 1994 and we began with 35 composers from throughout the United States. Today, each symposium has 90-100 composers, performers, composer/performers, and conductors from around the world. The symposium offers a very wide range of activities: concerts featuring more than 80 works by participants (mostly premieres), workshops including reading sessions, seminars and focal groups with our composers-in-residence, the American Creators Ensemble, improvisation, Balinese gamelan (performance and composition), and a film festival—there is more than enough for everyone and participants are free to choose the activities that they wish to pursue during the twelve-day span of the symposium. Our composers-in-residence have included Arvo Pärt in '94 ;  Judith Weir in '95; John Harbison in '96; Krzysztof Penderecki in '98; Lou Harrison  in '00, Veljo Tormis, R. Murray Schafer, and Tan Dun in '02; George Crumb in '04; Osvaldo Golijov in '05; Martin Bresnick in '07; Sven-David Sandstrom in '09; Stephen Hartke in '13, Craig Hella Johnson ('13 & '14), Chen Yi in '14, and James MacMillan, Ricardo Zohn-Muldoon, and David Crumb in '16.
Over the course of our twenty-five year history, our focus has shifted from a more traditional summer program toward inspiring and stimulating ongoing creative endeavors, such as collaborative projects among our participants, the creation of composer/performer new music ensembles, and the development of creative arts communities. In this way, we encourage our participants to take the experiences of the symposium and extend them into their artistic lives and careers.
In working with young composers, I find it most gratifying to mentor and inspire them in the process of developing as comprehensive musicians and artists, so that they become fully engaged as composers, performers, and scholars, according to their own interests and abilities. I enjoy creating a wide range of composition and performance opportunities for those I mentor, in order to awaken them to new and previously unimagined possibilities for creative exploration and artistic development. I find it particularly fulfilling to compassionately mentor a young composer in the entire creative process from the conception of a work through all the stages of composition and performance, and if the opportunity is there, through the professional recording process, as well. But most of all, I am focused on guiding and inspiring young composers to create the music that they truly believe in, which is the music that arises from deep within themselves and not merely an artifact of fads or a trendy stylistic "flavor of the month."
11. In your work with young composers, what questions do you hear most often? Do you have any words of advice for young or new composers looking to share their music with ensembles, conductors, or publishers?
The questions that I hear most often from young composers fall into three categories: there are those who ask about how they can most fully develop as composers and comprehensive musicians; there are those who are primarily focused on being entrepreneurs and ask about how to get ahead in the profession; and then, there are those who are interested in both of these areas, who ask about how to develop as creative artists, but who also ask about how to promote their own music, and to some extent, the music of their colleagues and other composers. I very much enjoy engaging in lively discussions and interactions with composers in all of these categories.
Behind all of the questions being asked, though, there is one pervasive inquiry, which a composer may or may not state directly: "How can I make a life in music, which includes the issue of actually making a living?" And perhaps there is another way to phrase this question, "How can I fully engage in the art of music as a way of life?"
Since you asked, I offer the following advice to young composers in all three categories. Yes, to some extent it's about commissions and funding, but it will all amount to very little if you don't have the intensive musical training and comprehensive education that will enable you to make the most of the opportunities that are offered to you or that you create on your own. Avoid taking shortcuts in acquiring the essential training and education that you need in order to make a meaningful and enjoyable life in music. It's important to remember that being an entrepreneur is only part of the story, and in the end, dedication to your art needs to be the primary focus of your time and energy. You will be the most fulfilled as an artist if you focus on what is right: unwavering dedication to your art, perseverance to achieve your most worthwhile goals, and the will to create music that serves the highest good of those who hear it and take it to heart.
The best way to proceed with ensembles, conductors, and publishers is to cultivate a meaningful human relationship with them, as the prelude to the possibility of a worthwhile artistic and professional collaboration. If you seek an advocate or advocates for your art, then it is crucial to understand that the finest collaborative work emerges out of genuinely-held common concerns between the collaborators. The composer's work cannot thrive in isolation. At the core of a "life in music," one needs to create and sustain a grounded community of collaborators­—composers, performers, ensembles, conductors, and publishers (this could include self-publishing, a well). And this community needs to be centered in goodwill, common sense, and a commitment to create and disseminate music that has cultural and societal value and meaning.
In regard to career, my best advice is to cast a wide net and be ready to engage in multi-tasking, which plays a major role in the life of the twentieth-century musician. This is also a great reason for making sure that you are well trained and educated in a variety of areas that you enjoy and that offer the possibility of employment. Today, composers are more employable than ever in a wide range of endeavors, just to name a few:
Academics in tenure-track, non tenure-track (NTTF), and career non-tenure track (career NTTF) positions
Arts administration
Directorship of non-profit music organizations, including new music ensembles (both as artistic director and/or executive director)
As a performer, depending on your abilities
Music publishing (either with a company or as a self-publisher)
Music director at a church, synagogue or other faith-based organization
Sound engineer and/or sound designer
Composer of multimedia, dance, and/or theater music
Film and/or video game composer
Computer music and/or digital arts composer
It is wise to avoid focusing on imagined "lack," and instead, focus on the wealth of possibilities and opportunities that are available to anyone who perseveres and acquires the training and education needed to develop a meaningful and worthwhile career.
12. What can you be found doing when you're not teaching or composing?
What I love doing when I'm not teaching or composing: getting together with close friends; going to films, especially late-night shows (I'm also a filmmaker); hiking in mountain wilderness areas or the high desert in the Southwest; enjoying the Pacific Ocean at my favorite places in California and Oregon; and traveling in general. As for the latter, I dream of going to Alaska, Australia, and New Zealand, and I'm hoping that the opportunity arises for these adventures in the near future.
---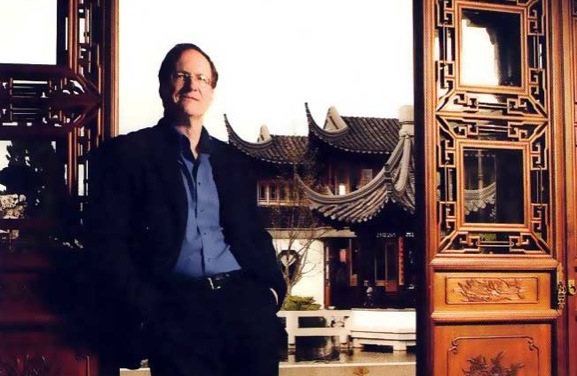 Additional Robert Kyr Readings & Listenings: 
Please follow and like us: