Robert J. Powell (b. 1932) spent his career serving churches across the Southern and Eastern United States regions, and currently serves as organist at Trinity Methodist Church in Greenville, SC. He earned his Bachelor of Music in Organ and Composition from Louisiana State University and his Master of Sacred Music from Union Theological Seminary School of Sacred Music, New York. Powell also holds Certificates of Fellow (FAGO) and Choirmaster (ChM) from the American Guild of Organists. Mr. Powell has approximately 300 works in print for choral, solo, organ, handbells, and instrumental ensembles in major American and English church music publishers.
1. How did you get involved with music?
In my rural Mississippi hometown, the first music I heard was gospel hymns and the original Delta Blues. My grandmother played piano pieces like The Shepherdess' Dream and Fifth Nocturne by J. Laybach (I wondered about the other four). Organ lessons consisted of bi-weekly sessions of one-hour organ study and another two hours of composition lessons. By the end of high school, I had written a march, complete with the "dogfight" followed by the last strain.
The first SATB choir I heard was the LSU Concert Choir. At LSU, I harmonized Bach chorales, played on every orchestral instrument, and played clarinet in the band. The US Army sent me to Japan where I became organist/choir director of the chapel; singers were Japanese women and American soldiers. At the Union Seminary School of Sacred Music, I was assigned to be organist/choir director of a small church which had two anthems in their library – Wallingford Rieger's Easter Passacaglia in 16 parts and See ye the Lord by J. Varley Roberts. I wrote a lot of music for my small choir then!
I was the Assistant Organist at the Cathedral of St. John the Divine, New York (2years), organist/choir director at St. Paul's Episcopal Church, Meridian, MS (6 years), and held the same position at St. Paul's School, Concord, NH (3 years), and Christ Church Episcopal, Greenville, SC (34 years); I am now organist at Trinity United Methodist Church in Greenville, SC (13 years).
2. Is there a method you use to find inspiration for new music? What's your process for writing music?
Sometimes a text will suggest a motive or tune. The most difficult thing is to find some motive or tune; after this, the rest can be more easily completed.
3. Your catalog features a variety of works for organ and choirs. Do you use different techniques when preparing to compose for different genres?
I try to think how it will sound when the choir sings with the organ or other instruments. I am aware of the ranges of the instruments – and this includes the organ. I use the upper and lower ranges of the organ and do not always write music in the middle of the keyboard.
4. What do you enjoy most and least about working as a composer?
I most enjoy thinking about how to deal with the initial motive or thought. I also enjoy the physical activity of placing the music first on paper, then on the computer's music program. All the music I write is composed at the piano or organ.
I least enjoy having to re-write parts of the piece with which I am unhappy.
5. What advice would you give to aspiring church composers?
These things work for me; they may not be useful to everyone who writes music:
Write fast, correct later. Invent a short-hand way of putting the music on paper. Do not make changes when correcting that may destroy the original thought. Your style should remain consistent throughout the piece – not a mixture of Brahms, Messiaen, Elgar, or others, including yourself. Morning works best for me.
It is okay to work on more than one composition at one time; in this instance, however, focus strongly on one of the two or three others. Ask a choir, soloist, or organist to sing or play your pieces for you. Write as much of the piece as you can in one session.
6. What can you be found doing when you're not writing new music?
I like to swim at the local YMCA and walk in a nearby park. My wife and I participate in many activities; attend theater presentations, orchestra and organ concerts, and take short vacations away from it all.
7. Is there any recent or upcoming news you'd like to share?
I am looking forward to hearing a short piece of mine for the three organs in Christ Church. There is a large pipe organ in the balcony, a sizable electronic near the altar, and a small tracker in a side chapel.
If someone should ask me, "What do you do?" I would reply that I write tunes and play hymns. And I would have it no other way!
---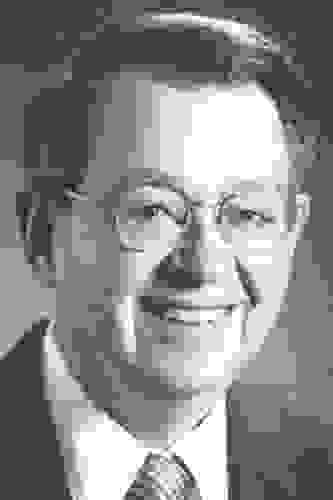 Please follow and like us: